Free Church Directory Mobile App for Members
FREE
Mobile Apps
View your church directory from your mobile devices. Instantly.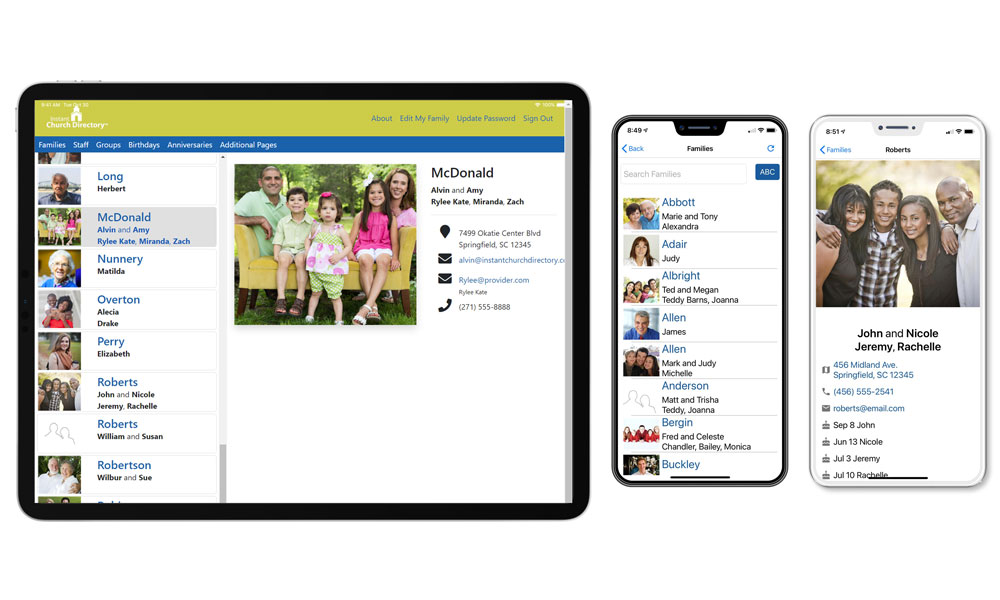 This free application lets you and your members sync your church's directory right to an iPhone, iPad, iPad Mini or Android device.
The Instant Church Directory mobile app lets any member search for a family or individual then email or call — right from their mobile device. The directory is downloaded to their device and continues to work offline when the internet is not accessible.
Changes you as the administrator make to your directory sync automatically with your members' devices. This app is free to download from the Apple App and Google Play stores. Your church simply has to have an active membership with Instant Church Directory.
For members who don't have a mobile device, the Online Members' Directory website is always there.
Get started with the member apps.
Rest easy with fully secured and private access!
You're worried about security and privacy, and so are we. That's why we built a fully secure system for all our mobile apps. Only your members can download your church's directory.
Members must have a valid email listed in the directory in order to create a secure login. Only members you authorize can gain access, and directories are automatically "wiped" from all their devices if you revoke access. If you would prefer that your directory is not available via the app, simply disable the feature.
We at Instant Church Directory do not access your members' data, except for specific troubleshooting purposes within the directory. While we store the data, we do not access it, nor do we use it for marketing purposes (either internally or by selling the information to other organizations). This is included in our Privacy Policy.
Search, call or text using the mobile app.
This app is mighty! Search for members and then see all their contact information. Click the address to launch the maps app on your device. Click a phone number to call or text. See birth dates, anniversaries and more!
Church staff contact information is at your fingertips and you can view everyone in a specific church group.
Members can submit updates.
Members can submit a suggested update to their address, photo, email address or phone number for church approval right from the online directory and mobile apps! Members can do the legwork for you!
Periodically remind members to check their directory information in the app and submit any updates. The Admin and Editor volunteers are alerted and can see what was updated and approve it. As soon as that is done, the updated information syncs to everyone!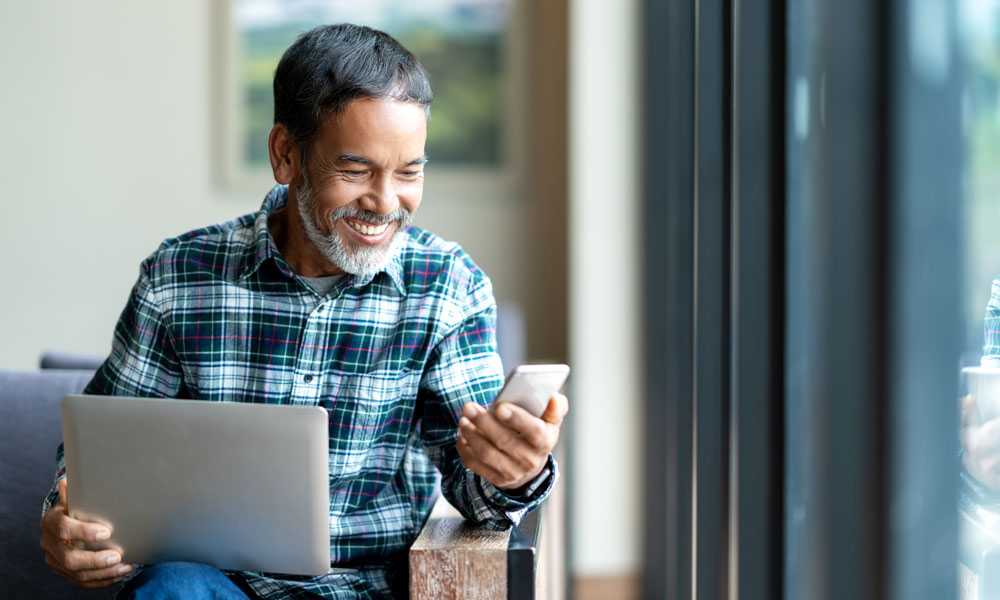 "We have been using this at our church for 5 months and are extremely happy with it. They keep making improvements and making it better. Could not be happier than we are." —Bruce
"Love this app. Living in a new community that has this app helps residents get to know and connect with one another very easily." —Pete
What church members say about the
Instant Church Directory

Mobile App.

With 4.5 stars, our app is loved by hundreds of thousands of users! Here is just a taste of what members are saying.

"Love love love! Our church is so blessed by it and everything is so easy to access. Thanks!" —Stacey

"Super easy and convenient."

"Love this app. It helps us connect better with our congregation!" —Paulette

"Easy to use, very clean, great idea. I hope it will encourage everyone at our church to cast aside vanity and let themselves be photographed. " —Cinnabarina

"Simple yet effective interface. Use it all the time."

"As a staff member of my church we have discovered that this app has made contact between our members so much easier. The developers are continually improving the app to keep up with the times. Both young and old find it easy to use and having an up-to-date directory is a great benefit over the paper style directories." —Patricia
Tell your members.
Enable the mobile apps and get the word out to your members! Be sure to tell your members about the mobile apps often and in several different ways such as your website, newsletters, bulletins and emails. We recommend posting a flyer in your lobby or fellowship area. View our collection of tools designed to help you get the word out about your new online church directory.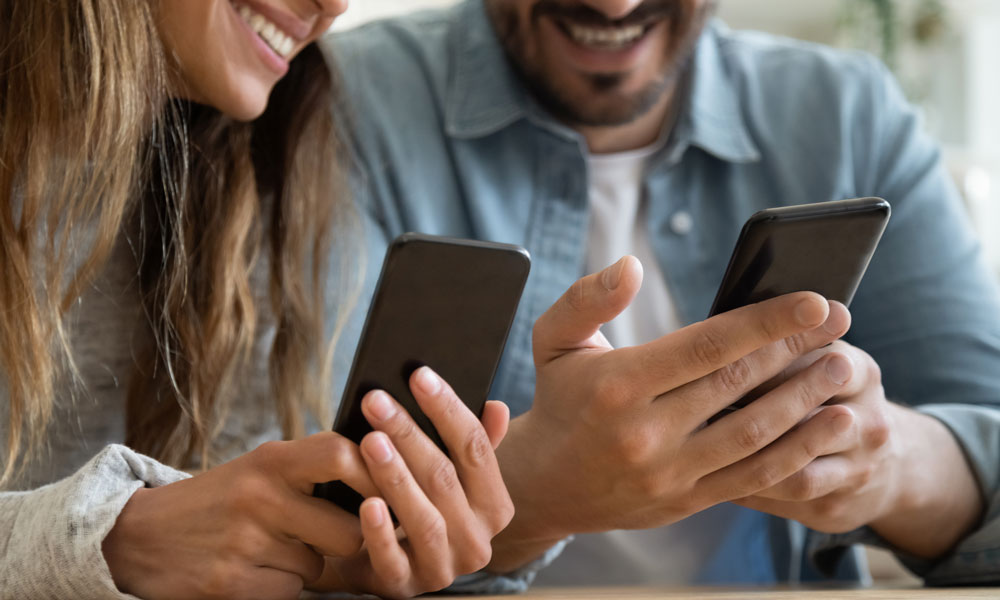 Start today! Cancel at any time.
There is never any commitment to continue, and you can cancel your membership with a click of a button at any time.