Free Online Church Members' Directory
Online member access from any computer or device. Anytime. Anywhere.
For those church members without smartphones or who sit at a computer much of the day, our online member directory website is a perfect way to access the directory via the internet.
When an update is made from the administrator, the directory is immediately updated at the online members' website so your congregation can feel confident that the information they see is reliable and accurate.
Your members can search to find other families or individuals and view their family photo along with their names, address, phone and email addresses, birthdates and groups.
Plus, members will always have the most up-to-date staff contact information when they need to reach out to the church.
To keep it easy to access, a member can pin the members' website on their computer desktop or add it to their favorite bookmarks.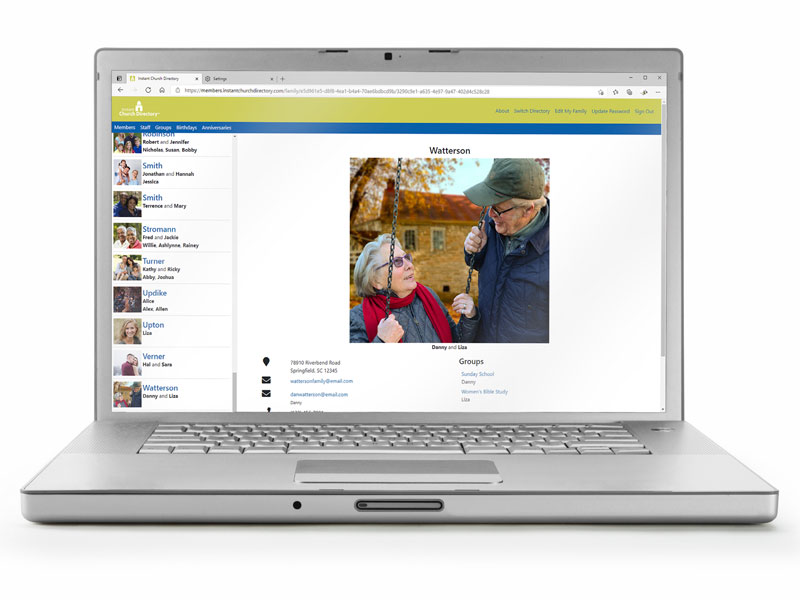 Your information is safe and secure. 24/7.
Members can view your directory from any computer or mobile device at the members' website. The online members' directory website works just like the mobile apps but is viewable online in a browser window such as IE, Firefox and Chrome from your computer or tablet.
Access to the online members' directory site is protected by the same password and authentication that our mobile apps utilize. We take care of managing the security that ensures only active members can access your directory online.
Members create their own login using their email address and unique password. Login requests are verified so you don't have to rely on a single password shared among the congregation or passwords that must be changed whenever a member leaves.
We don't allow cookies to save the login data and no "remember me" feature is available which ensures if for any reason you need to revoke a member's privileges to a directory, you can do so.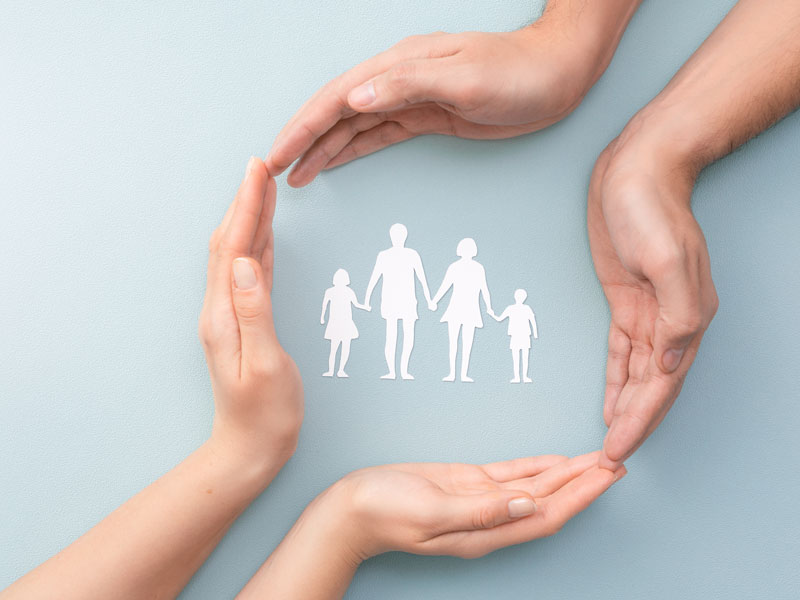 Enable the online member directory website access in just one step.
Your church or organization can choose to enable the online member directory website feature or not. This feature is disabled when you first sign up, but with a click of a mouse, you can enable the access and invite your members to create a login. It's that easy to share the directory with your members via the online members' directory website.
Who has access?
Just like our mobile apps, only active members with authorization have access to view your directory. As soon as a member is marked as inactive, their ability to log into the directory is revoked immediately.
How members access the online members' directory website:
Simply direct your members to log in to: members.InstantChurchDirectory.com.
Upon visiting the first time, members will create a login using their email address and their own password. Once their email is verified, they log in using their email address and password.
Each member who wants to access the online members' directory website must have a valid email address found in the directory. Member email addresses can be set to private so only the administrator or editors can see them.
Tell your members about
Instant Church Directory

.

Once you enable the online members' directory website and mobile apps, you can tell your members about it in several ways. It's important to announce the online directory multiple times to your members. We have several tools to help you do just that! Learn more.
Start today! Cancel at any time.
There is never any commitment to continue, and you can cancel your membership with a click of a button at any time.